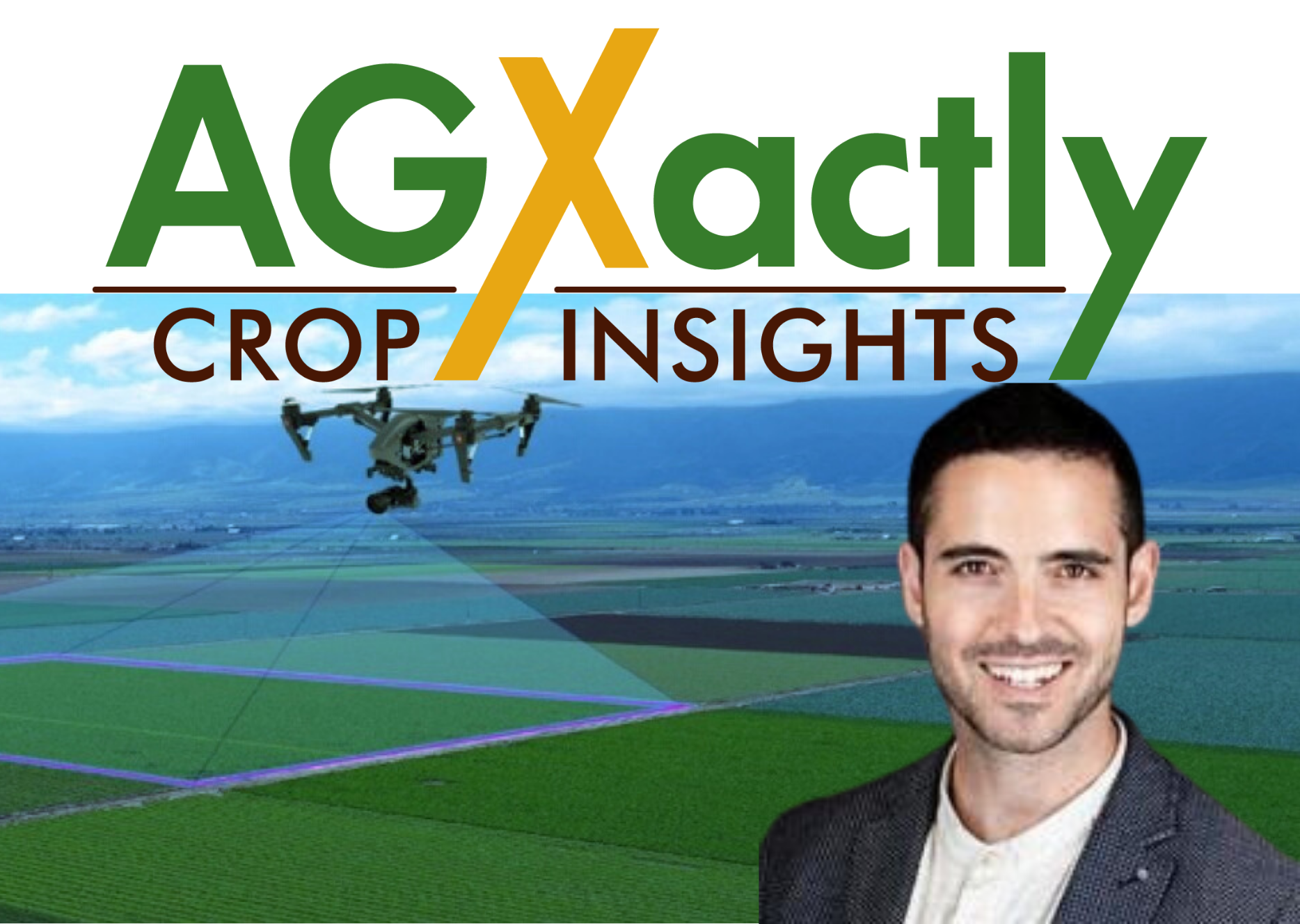 Russell Cole is the Co-Founder & CEO of AGXactly, an aerial agricultural informatics startup and a Toronto Founder Institute portfolio company. AGXactly provides specialty row crop cultivators with access to data and insights, helping them to better understand their field conditions and to reduce their crop losses.
AGXactly guarantees their farming clients will improve their operational efficiencies through the data that the informatics startup can help them to unlock, with simple but powerful dashboards that make insights accessible and actionable, to know how fields are performing, where farm managers are hitting versus missing their crop targets, and to accurately forecast for post-harvest operational management.
Watch the full video interview with AGXactly CEO Russell Cole, or see the highlights below:
Key Insights Include:
Scope of operational efficiency challenges in specialty row crop industries
How AGXactly onboards new farm customers who have never used aerial imaging
Why openness is key in lower-trust / higher-skepticism customer segments (e.g. agriculture)
How CEO Russell Cole thinks about ag-tech positive impact, as measured in realized efficiencies
CEO Russell Cole's predictions for an affordable future of aerial analytics in agricultural industries
AGXactly is growing its team, and on the lookout for talented developers who share a passion for food
---
CEO Russel Cole explains how many agricultural startups can become caught up in making claims about yield improvements, but that AGXactly is focused instead on delivering greater operational efficiency to its farm customers through data insights collected by their aerial imaging technology. The stats from AGXactly's customers speak for themselves though, with Cole noting,
The fields that we've been helping have improved year-over-year dramatically, and we've earned our early adopters over $1M for every 1000 acres that we've flown.
Through AGXactly's actionable and understandable data dashboards, a farmer can unlock key findings from their fields that were otherwise invisible, and which translate into newly realized efficiencies - CEO Cole explains,
Wasting anything is shameful… and I think that's where we're focused at bringing value: [helping customers] understand that you can still do the same amount and get more output. Another area is understanding the trends for demand of certain crops in the marketplace, and being able to count those crops to be certain you have the amount to fulfill that demand, so that you're not over-farming for specific crop or having to waste crops.
Though AGXactly currently builds its proprietary data insights from UAV (unmanned aerial vehicle) flights, CEO Cole is explicit about not identifying the startup strictly as a 'drone company', emphasizing instead the focus on aerial informatics more broadly, and predicting that analogous agricultural data insights will soon be gathered from much higher altitude fly-overs,
We don't like to consider ourselves a 'drone company' because truthfully satellites are going to advance enough over the next 3-5 years that they will displace [a lot of] the value that drones bring - and drones are a cumbersome, logistics-heavy, labor-intensive type of product - you need a pilots license, not just any farmer can fly them.
In addition to a future-gazing perspective on the technology underlying AGXactly's informatics, CEO Cole also has a long view on how the company can create positive social impact. As part of its mission, AGXactly is currently 'banking' its acreage for a future 1:1 donation model in a 'Fly an Acre, Give an Acre' initiative, as CEO Russell Cole explains,
We're basically banking as many acres as we fly for [our customers in] first-world countries… so you'll see on our website the number of acres accrued, and we're planning and have found partners already that we're discussing this with, to bring essentially that same number of free acres flown to underserved, undercapitalized, and just less fortunate communities - communities that could really benefit from technology but otherwise wouldn't have access to it.
Though not yet at the execution stage, this proposed 1-for-1 model provides a great example of an 'impact KPI,' because it quantitatively ties a social impact initiative's outcome to another key metric that scales up as the core business grows.
AGXactly CEO Russell Cole's parting advice to early-stage entrepreneurs is to focus, even when that is difficult to do, noting that his business experienced positive changes as the team narrowed its initial scope, saying,
Really dialing into one focus—once we did that about a year ago, we just became a newer company—we passed that hurdle of so many startups, trying to figure out what exactly to do, and really found our groove… and it's now been a year of sticking to it, and driving that value.
Cole notes in closing that AGXactly is currently growing its team, and always on the lookout for technical talent who share the team's passion for food. To learn more about AGXactly or to get in touch with CEO Russell Cole, visit AGXactly.com
* * *
Food and AgTech founders can apply to the currently enrolling Food Ecosystems Accelerator program here, or check out the Global Food Startup Ecosystem Resource Guide.
Graduates of the Founder Institute are creating some of the world's fastest growing startups, having raised over $1.75BN in funding, and building products people love across over 200 cities worldwide.
See the most recent news from our Grads at FI.co/news, or learn more about their stories at FI.co/journey.