FounderX (fX) is the Founder Institute's premier bi-annual gathering of fast-growing Graduates, top-rated Mentors and leading program Directors from our global network of technology entrepreneurs. The goal of the fX event is to facilitate meaningful connections and learning between members of our global #FIWorldwide network.
At the upcoming "FounderX: Raise Funding in 2017" event, taking place from May 22nd - 24th 2017 in Silicon Valley, we are preparing a private, 3-day "un-conference" agenda specifically designed to help our Graduates gain the contacts, personal feedback, and hands-on strategic improvements they need to secure seed or angel funding in 2017.
This event will feature some the world's leading experts on startups and venture capital; including like Steve Jurveston (Draper Fisher Jurvetson), Shervin Pishevar (Hyperloop One), Christine Herron (Intel Capital), Don Dodge (Google), Eren Bali (Carbon/ Udemy), Xiao Wang (Innospring Ventures), Jed Katz (Javelin Venture Partners), Ryan Feit (SeedInvest), and many more (see the list below).
We are inviting all members of the FI network to join the next FounderX event to connect and learn the best practices on securing the funding that you need to grow in 2017 and beyond! If you have not yet received an private invitation from us, contact your Local Director or reach out to us via email. This event is private for the FI Network.
We are continuing to add speakers, but you can see a fairly comprehensive list below.
Steve Jurvetson: Managing Director at Draper Fisher Jurvetson, Board Member of SpaceX and Tesla
Steve Jurvetson invests in pioneering companies that create new sectors. His board responsibilities include D-Wave, Flux, Mythic, Planet, SpaceX, Synthetic Genomics, and Tesla (NASDAQ: TSLA). Steve also invested in Nervana (Intel). Steve has electrical engineering (BS, MS) degrees from Stanford, and earned an MBA from the Stanford Graduate School of Business. Steve is recognized as one of the smartest investors, and in 2017 he received the Visionary Award by the Silicon Valley Forum.
Shervin Pishevar: Co-Founder & Managing Director at Sherpa Capital, Co-Founder of Hyperloop One
Shervin Pishevar is a Managing Director at Sherpa Capital, a San Francisco-based venture capital firm he co-founded with Scott Stanford in March 2013. Sherpa Capital is an investor in companies such as Uber, Airbnb, Munchery, ipsy, Shyp, Stance, Rent the Runway, PillPack, Doctor on Demand, and Cue Health. Shervin is Co-Founder and Executive Chairman at Hyperloop One. In 2016, Shervin was selected as an Ellis Island Medal of Honor award winner. Shervin was appointed by the President of the United States to serve on the J. William Fulbright Foreign Scholarship Board (FFSB) in 2015.
Christine Herron: Director at Intel Capital and Co-Lead, Intel Capital Diversity Fund
Christine Herron is an investor with Intel Capital, where she co-leads Intel Capital's Diversity Fund, and leads investments in early-stage companies. She is responsible for diversity investing across Intel Capital sectors, to support technology companies founded or run by women, underrepresented minorities, LGBT, or veterans. Christine's direct portfolio includes 500 Friends (ACQ: Merkle), Ark, betaworks, Brit Media, E la Carte, Funders Club, Goldbely, Jelli, Movable Ink, NewAer, SmartZip, Storenvy (ACQ: OpenSky), Two Bit Circus, and Yummly.
Don Dodge: Developer Advocate at Google, veteran Silicon Valley business and product executive
Don Dodge works on the Google Cloud Technology Partner team. Don is a veteran of five start-ups including Forte Software, AltaVista, Napster, Bowstreet, and Groove Networks. Prior to Google, Don was Director of Business Development for Microsoft's Emerging Business Team.
Lauren Kolodny: Principal at Aspect Ventures
Lauren Kolodny has experience in marketing, product management and early stage investing. As a Principal at Aspect Ventures, she is focused on sourcing and conducting diligence for investments across consumer and enterprise mobile technology. Previously, Lauren worked in product marketing at Google, where she led a number of launches for the Google Apps for Business team, including Google Drive. She also worked in early stage tech investing at Cowboy Ventures. Lauren began her career in partnership development at the Clinton Foundation facilitating large scale clean technology & infrastructure development in India.
Ryan Feit: CEO and Co-founder at SeedInvest
Ryan Feit is the CEO and Co-Founder of SeedInvest. Prior to founding SeedInvest, Ryan worked at Wellspring Capital Management and Lehman Brothers in New York City where he invested in, financed, and managed dozens of private and public businesses. Ryan was instrumental in the passage of the 2012 JOBS Act, which changed 80-year-old U.S. securities laws to make it possible for entrepreneurs to raise capital over the Internet. Since then, Ryan has served as a focal point of the budding Equity Crowdfunding industry, co-founding the Crowdfunding Professional Association and serving as a board member of the Crowdfund Intermediary Regulatory Advocates.
Xiao Wang: Managing Partner of Innospring Seed Fund, Founder of Innospring Ventures
Dr. Xiao Wang is the CEO at InnoSpring Inc., the first US-China cross border technology incubator. Previously at InnoSpring she headed the business development and cross-border partnership team upon joining the company in 2012. In addition to her new role as CEO at InnoSpring, Dr. Wang is also the Project Manager at Entelos, a pharmaceutical consulting company. Here she advises global Pharmaceutical or Biotechnology companies in regards to drug development decisions, including target evaluation/ prioritization, translational medicine, biomarker analysis, and clinical trial design.
Jed M. Katz, Managing Director, Javelin Venture Partners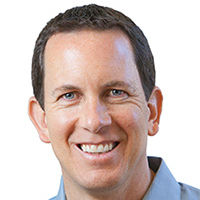 Jed Katz is the Managing Director of Javelin Venture Partners, and has led investments in BoostMedia, Famo.us, Linqia, Netpulse, SmartAsset, SmartZip, Spikes Security, Thumbtack, Trumaker and WeddingtonWay. Prior to joining Javelin, Jed was a Managing Director of DFJ Gotham Ventures, COO of Yamcon, and COO and Founder of Rent Net, the Internet's first rental and relocation guide, whose infrastructure was the starting point for the formation of Move.com, which was acquired by Homestore for over $900 million. Jed holds a B.A. in Business Economics from UCLA and an M.B.A. from The Haas School of Business at the University of California, Berkeley, where he was awarded the Price Fellowship from the Lester Center for Entrepreneurship and Innovation, of which he is currently on the advisory board.
Eren Bali: Co-Founder & CEO of Carbon, Co-Founder & Chairman at Udemy
Eren is the Founder & CEO of Carbon Health and Chairman & Founder of Udemy, the largest marketplace for online courses with more than 40 thousand instructors and 10 million students worldwide. Named in the Forbes 30 Under 30 and Business Insider's Top 100 Innovators, Eren brings his entrepreneurial drive and ambition to Carbon to reimagine healthcare and build the world's largest hospital. In his prior life, Eren graduated from METU (Turkey) with a degree in Computer Science and Mathematics, winning several awards in mathematics, physics, computer science and chess including the International Mathematical Olympiads.
Madeline Duva: Startup Advisor/ Board Member at Eye-Fi, Drop, mPerpetuo, Parrot, Fluxx
Ms. Duva, an entrepreneur with over 20 years experience, has been instrumental in developing and executing strategic initiatives throughout her career. After several years at Fidelity Investments, she moved to Silicon Valley where she has held senior managerial posts at Communication Intelligence Corp, PenOp, Dejima, and Revere Data. Before starting her own consulting firm advising start-ups, Ms. Duva was CEO of China MobileSoft, which was acquired by PalmSource. Ms. Duva sits on the advisory boards of a number of companies including Eye-Fi (www.eye.fi), Phone Halo (www.phonehalo.com), Parrot (www.parrot.com), and SplashTop (www.splashtop.com).
Shruti Shah: EIR at Silicon Valley Bank, Co-Founder of Move Loot
EIR at Silicon Valley Bank. Co-Founder and COO Move Loot, online full service marketplace for buying and selling used furniture. Raised $22M in Venture Capital. Y Combinator alumna. Former public school teacher. Graduate of UNC-Chapel Hill with a B.A. in Political Science and Johns Hopkins University with an M.S.Ed in Urban Education.
Bob Rosin: VP Global Business Development at LinkedIn, Angel Investor
Mr. Bob Rosin is a seasoned entrepreneur and proven executive with leadership experience in building new businesses related to the Internet, connected applications, and mobile devices. Bob is presently head of business development for Skype. Bob's role encompasses consumer, enterprise, service provider and other partnerships across mobile, desktop, and embedded devices on a global basis. Previously, Bob was EVP responsible for Corporate Development, Business Development, and Sales at Qik, Inc., a pioneer and the market leader in video communication and sharing from smartphones.
Greg Pietruszynski: Founder & CEO at Growbots
CEO and founder at Growbots (link: growbots.com) - 500 Startups company. Growbots goal is to create A.I. for sales. Serial entrepreneur, he was running 3 companies in China & Poland before Growbots and developed more than 200 different web/mobile products over last 6 years. Thanks to that experience he has mastered customer/user acquisition and metrics/funnel optimization. Mentor at Founder Institue, Lean Startup Machine and InfoShare. Automation freak and growth geek.
Vijay Nagappan: Principal, MHS Capital
Vijay joined MHS Capital in 2010 to work with entrepreneurs building disruptive technology companies. In 2002, Vijay joined his first startup, Wired Gamez, where he was responsible for customer sourcing, business development and new market expansion. After Wired Gamez, he developed a web-based CRM and job management system for a recruiting services company, built a data-driven forecasting model as part of AND1's retail strategy, and developed data scraping/cleaning algorthims to track what TV broadcast content was being illegally downloaded across the web.
Yokum Taku: Partner at Wilson Sonsini Goodrich & Rosati
Yoichiro (Yokum) Taku is a corporate and securities partner at Wilson Sonsini Goodrich & Rosati. Yokum represents technology and growth companies at all stages of development, through private financings, strategic transactions, public offerings, and mergers and acquisitions. He also represents investors in venture capital financings. Yokum has advised numerous entrepreneurs from initial company formation to liquidity event. At any time, Yokum typically represents start-up companies seeking venture financing, private companies that have received financing, and publicly traded companies.
Vishal Lugani: Investor at Aspect Ventures
As a member of Aspect's investment team, Vishal Lugani is focused on sourcing investment opportunities, conducting diligence, and supporting Aspect portfolio companies. Previously, Vishal spent three and a half year at Greycroft Partners, a NY and LA based early-stage venture capital firm. During his time at the firm, he was involved in investments that included: App Annie, Acorns, Combat Gent, Everything But the House, Shoes of Prey, and Skurt, among others. Prior in his career, Vishal also worked at Bain & Company in the firm's NYC and LA offices.
Omar Valle: Startup Business Development at Amazon
At Amazon, Omar identifies and develops strategic partnerships with emerging Incubator, Accelerator, Angel Investment and VC organizations to accelerate AWS adoption among portfolio companies. He also enables and provides account management to a select list of high-potential startups and provides them with mentorship and technical guidance.
Jeff Zias: Grassroots Innovation Leader at Intuit
Jeff Zias is an Innovation Leader specializing in Grassroots Innovation and the building of strong innovation cultures of all sizes. After leading technology groups at Apple, Taligent IBM, and select Silicon Valley startups, Jeff has led Grassroots innovation across Intuit Inc. He has been instrumental in evolving Intuit into a grassroots-innovation-based growth machine (Intuit recently added over $150M in revenue derived from grassroots initiatives).
Mark Volcheck: Founding Partner, Las Olas Venture Capital
Mark Volcheck is an entrepreneur and investor in 40+ tech startups. He founded Higher One while in college, 15+ years in various roles (CEO, CFO and Chairman) raised multiple rounds of angel and venture funding taking the company public. He is also a Director at Founder Institute.
Angela Lee: Co-Founder & CEO of From Fat to Finish Line
Angela Lee is the Co-Founder & CEO of From Fat to Finish Line.
From Fat to Finish Line is a support community for, and made up by, people of all shapes and sizes. We are interested in the pursuit of good health, keeping active, and training for (and crossing!) finish lines of all kinds. We have a variety of forums, blog posts, and motivating stories to inspire, inform and enlighten people at any stage of their journey. From Fat To Finish Line was born from the documentary film of the same name. The film documents the journey of 12 people who shared the common bond of losing an average of 100 pounds each and who teamed up to run a 200 mile Ragnar Relay Race. The film was released August 2016 on NetFlix.
Adeo Ressi: CEO of the Founder Institute, 9X entrepreneur
Adeo Ressi is the Founder & CEO of the Founder Institute (http://fi.co), the world's premier idea-stage accelerator & startup launch program with top Graduate companies across 6 continents. He is also the Founding Member of TheFunded.com, an online community of over 20,000 CEOs to research, rate, and review funding sources worldwide; and has served on the Board of the X PRIZE foundation, a non-profit chartered to inspire human achievements through competition. Adeo has founded or built 9 companies, four of which were acquired and four of which are still operating.
Jonathan Greechan: Co-Founder of the Founder Institute
Jonathan Greechan is the Co-Founder and Head of Marketing at the Founder Institute (http://fi.co), the world's premier idea-stage accelerator with over 2000 graduate companies across 120+ cities and 6 continents. Prior, Jonathan was a Product Manager at RealNetworks (RNWK), a company he joined after its acquisition of Game Trust; an online gaming startup that raised $20M+ in venture capital where he built and led marketing and content. In his career, Jonathan has advised hundreds of technology startups on marketing, PR, and growth, and has spoken at major events on four continents.
NOTE

: FounderX is a

strictly private event

for the Founder Institute Network. Only FI Directors, Mentors, Partners, Graduates, and their colleagues are permitted to attend. If you are a member of the Founder Institute network, you should have received a private invitation to the hidden RSVP page. If you have not, simply reply to any email you have received from us, and we will resend it.
For more information on FounderX, vist FounderX.com, or learn more about the Founder Institute at FI.co.