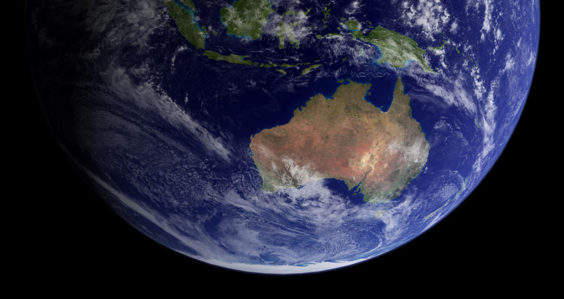 Founder Institute Australia & New Zealand, the regional chapter of the world's largest pre-seed startup accelerator, is proud to announce the newest Alumni from the Australia New Zealand Virtual Spring 2021 program.
Over 200 people applied to the program, and after an intense four months of aggressive business-building sprints and constant evaluation and feedback from investors and mentors, just six companies were able to make it through.
Each of the seven Founders have demonstrated a high level of perseverance and creativity, and their businesses have been thoroughly vetted and supported by a panel of Australia's top startup experts and investors.
And now, without further ado, we present the new Alumni of the Sydney - Australia Spring 2021 program:
The Sydney - Australia Virtual Spring 2021 program would not have been possible without help, because it truly takes a city to raise a startup. We would first like to thank the Local Leaders of the Sydney Founder Institute: Benjamin Chong, Charlotte Connell, Cheryl Mack, Chris Clark, Paul Krajewski, and Phoebe Zhang. Our Local Leaders play an incredibly important role in building the local Founder Institute program, and creating an environment and network in Sydney that is conducive to building to great companies.
In addition, the Australia Virtual Spring 2021 program was supported by some of Australia's top technology organizations, including:
Some of the region's top startup mentors helped our founders in the program, including:
Adam Long: Chief Growth Officer, Humanitix & CEO @ TheEthicalCEO.com
Adelina Lalic: Co-founder, Kiddsbay
Adeline Chu: Entrepreneur-in-Residence, Remarkable Tech
Adeo Ressi: Founder/CEO
Adrian Enright: Director of Partnerships, Tasman Environmental Markets
Aivee Robinson: Co-Founder, Catalyser
Alan Jones: Startup founder coach, investor, writer & mentor
Alejandro Patterson: Principal, Product Management, IAG
Alex Brennan: Founder, Qb Studios
Alissa Cronau: Founder, Maven Music
Allan Lalic: Co-founder, Kebloom
Allen Liao: Founder, Tzukuri
Amit Verma: Investment Manager, New Zealand Trade and Enterprise
Andrea Gardiner: Founder & CEO, Jelix Ventures
Andrew Campbell: Co-founder, goCatch
Andy Edwards: Founder and CEO, GeoSnapShot
Andy Farquharson: Sales Architect, Winning By Design
Angela Kwan: Co-founder, Catalyser & Board Member HaymarketHQ
Anna Robson: Co-Founder & CEO, Refugee & Migrant Talent
Anna Cheng: SEO Growth Lead, HealthMatch
Anna Ivanova: Blockchain Development, Power Ledger
Annabel Causer: Founder & CEO, Pep and Zest
Anne Moore: Work Futurist. Creator of Now to Next: Frames for the New Way We Work, Ex-CEO, Plando
Annie Le Cavalier: General Manager, Stone & Chalk
Anselm Waterfield: Partner, AGT Group
Anshul Jain: Founder, Elenta
Ant Moorehouse: CEO and Co-Founder, EarthTech
Ash Ma: Product Manager, Zip Co.
Asher Vukelic: Chair, Southwest Angels
Ashton Bishop: CEO , Step Change
Ben Pecotich: Design & Innovation Director/Founder, Dynamic4
Ben Reid: Co-Founder, Crave (Entrepreneur in Residence, Remarkable)
Benjamin Chong: Partner, Right Click Capital
Bill Trestrail: Co-Founder, Chairman, Market Momentum
Bill Trestrail: CEO, Market Momentum Pty Ltd
Brendan Yell: Director, Twilio Startups
Brendan Hill: Angel Investor & Syndicate Lead, Logan and Wayne
Brent Clark: CEO & Founder, Wattblock
Brian Menzies: VP, Commercial Development, Vast Solar
Brodie Mc Culloch: Founder, Spacecubed, Perth, WA
Bronwen Kaspers: Employee and Customer Experience Manager, Employment Innovations | Founder of SuperHireo
Cam Walshe: Director, Pitchblak
Cameron Adams: Co-founder & CPO, Canva
Cameron Rambert: Co-Founder & CEO, Frankston Foundry
Caroline Lepron: CEO & Founder, Skoutli
Cate Hull: Managing Director, FreightExchange
Charlotte Connell: Founder, The Sustainability Collective
Cheryl Mack: Founder Institute Co-Director, also Activator at SheEO™
Chris Clark: Co-Founder, Spark Festival
Chris Darwin: CEO and Co-Founder, The Darwin Challenge App
Christoph Sollich: Christoph Sollich - The Pitch Doctor, Startup Consultant (Warsaw FI) , Startup Consultant
Claudia Barriga Larrivere: Head of People, investor, writer & mentor
Colette Grgic: Chief Innovation Officer, BlueChilli Group
Craig Hodges: Co-Founder, Daltrey
Craig Murphy: General Manager, Upstairs Startup Hub
Dane Eldridge: CEO, 4mation Technologies
Daniel Ringrose: Business Coach, Future Results
Daniel Bignold: Founder & CEO, Propps.com
Daniel Lohrmann: Managing Director, ikaros
Danny Adams: Founder, GoFar
Darsel Keane: Director, University of Auckland
Dave Tong: Co-founder, Employment Hero
David Theodorou: Head of Product and Delivery, Experience Digital (also Partner - Black Nova Group)
David Quan: Content Creator, YouTube
David Siegel: Partner, Step Change
David Peters: Executive Head, Comviva
David Kenney: Partner, Hall Chadwick
David Jack: CEO, Social Impact Institute
David Lim: Founding Partner, Ideas Worth Doing
Dean Mc Evoy: Non Executive Director, Investor and Adviser, TechSydney
Dennis Kibirev: CEO, FrontierFunder
Dil Khosa: Founder, Athena X
Dimitris Polychronopoulos: Oslo Chapter Director, FI Mentor
Dmitri Voronenko: CTO & Investor, virtualintegrity.com.au
Dominic Bressan: CEO, AirService
Ed Stevens: Entrepreneur in Residence, AGL
Eitan Bienstock: Managing Director, Techbench Capital
Elizabeth Kaelin: MSc, RDN & Finance Lecturer, UTS Business School
Elke Keeley: Co-Founder; Co-CEO, UrbanYou
Emily Yue: Co-founder, Expert360
Eric Frost: CEO and Co-Founder, Simple KYC
Erickson Yap: Investor, Flying Kiwi Angels
Evan Wong: CEO, Checkbox.AI
Franziska Iseli: Founder, Basic Bananas
Fraser Taylor: CMO, Outlier Ventures
Gabrielle King: General Manager, Inspiring Rare Birds
Garry Visontay: General Partner, Right Click Capital
Gawin Fernando: Co-Founder, CreativeCubes.Co
Gen George: Founder and MD, OneShift
George Hedon: Founder & CEO, Pause Fest
Graham Christie: Co-Founder, CX360, BEERLOVE
Graham Meyerowitz: Entrepreneur & Experienced Technology Professional, Mentor, Stone & Chalk
Greg Moshal: Founder and Joint CEO, Prospa
Gwendolyn Ong: Co-Founder & Director, Cultivate
Henrik Stovring: Founder & CEO, MyCarYourRental
Hugo Rourke: CEO and Co-Founder, Perx
Hugo Perez: Managing Partner, United Data Technologies (UDT)
Ian Gardiner: Co-founder, Innovation Bay
Ilter Dumduz: Co-founder, Blys
Inu Akerei (Rei) Maresala Thomson: CEO, Trust MYRIVR
Jack Qi: Director, William Buck
Jacquie Fegent Mc Geachie: CEO and Founder, Sustainovate
James Moody: CEO, Sendle
Jane Cockburn: CEO and Founder, Kairos Now
Jared Kristensen: Co-founder/CEO, Audience Republic
Jeeva Suresh: Founder & CEO, Helix
Jeff Perlman: Founder, Revenue Ninja (revenue.ninja)
Jeffrey Cooper: General Manager, Step Change
Jeremy Chetty: Co-founder, Student Edge
Jeroen Bolluijt: Co-Founder, Exit Founders
Jess Moloney: Founder/CEO, Moloney Moloney LTD
Jess Walker: Co-Founder, Wonderfund
Joanna Du: Founder Institute Associate, Artist, Joannadu.com
Joanne Jacobs: Co-CEO, Disruptor's Handbook
Jodi Boylan: Executive Producer and Producer, Lune Media
John Webster: Founder & CEO, CoRoster
Jonathan Greechan: Co-Founder, Founder Institute
Jonathon Wilkinson: Co-founder, Equitise
Josh Allan: Technical Business Analyst, Rfider Limited
Joshua Ross: CEO and Founder, Humanitix
Joshua Boccamazzo: Head of Business Operations and Strategy, Perx Health
Julia French: Managing Director, Founders for Founders
Julian Luca: CEO, Trava Travel
Justus Hammer: MR, Axis7
Kate Ringvall: Co-Founder, Galactic Cooperative
Kate Clugston: Partnership and Development Manager, StartSomeGood
Katherine O'donoghue: Community Manager, UTS Startups
Katherine Maree Pace: Founder, ELANATION & Vame.me
Kathryn Apte: Investor/Mentor, Tractor Ventures
Katryna Dow: CEO, Meeco
Kieren Parker: Partner, Addisons
Kim McGuinness: Strategic Relationships Director, SBE Australia
Kylie Frazer: Co Founder & Partner, Eleanor Venture
Laura Earl: Program Manager, UNSW Founders
Lauren Fried: Managing Director, Pulse Marketing
Lauren Capelin: Principal, Startmate
Lee Hunter: Co-Founder, SUBXO, Advisor at Talisium
Leslie Delaforce: Board Member, Startup WA
Lockie Cooke: Founder, iyarn
Magdalena Reith: Startup- and Business Consultant, Magdalena Reith Pitch Decks
Mandar Karlekar: Product Management Consultant, Thiga
Mandeep Sodhi: CEO, Effi
Mariam Mohammed: Co-Founder, MoneyGirl
Marlowe Mackenzie: Head of Operations, Catalysr
Marshall Hughes: Consultant, Ask Marsh
Marshall Hughes: Founder & CEO, Ask Marsh
Marta Higuera: Co-founder, OpenAgent.com.au
Martin Nguyen: Dr, WeRoster / Medical Pantry / Anaesthetist
Matt Allen: CEO, Tractor Ventures
Matt Knee: Founder, Work Ninja
Matt Trustrum: Investor, Mindconnect
Matthew Browne: Co-Founder @Upflowy upflowy.com, @Donesafe donesafe.com, @Whispli, Investor @Black Nova Group etc
Matthew Purvis: Managing Director, Managed Business Consulting
Maxine Sherrin: Program Director, Spark Festival
Maxine Minter: CEO, Co Lab, Angel Investor
Maz Zaman: CEO, TaxFox & Founder,, Quantum Growth
Megan Donnelley: Senior Product Manager , Fusion Labs
Melissa Pye: Program Manager, UNSW Founders
Melissa Ran: Head of Community, AirTree
Mick Liubinskas: Co-founder and Author, Climate Salad. Former CEO of Pollenizer
Mike Nicholls: Partner, Main Sequence Ventures
Mikel Lindsaar: Founder, reinteractive, flood.io, exec.io
Mitchell Pham: Chairperson, NZTech
Monica Wulff: Head of WeWork Labs Pacific, WeWork
Murray Hurps: Director of Entrepreneurship, University of Technology Sydney
Nathaniel Diong: CEO, Future Minds Network
Ned Moorfield: Product Manager, Google Austria
Neil Smith: CTO, Simple KYC
Neil Smith
Neil Roodyn: Director, nsquared solutions
Nicola Rushton: Product designer & lean user researcher, nicolarushton.com
Nicola Farrell: Program Manager, muru-D
Nicole Kersh: Former MD - 4Cabling, Current Founder - The Content Folk
Nicole Cook: CEO, SBE Australia
Noga Edelstein: Venture Partner, SBE Australia
Owen Holbourn: Sales & Marketing Director, ASKO Australia
Paul Krajewski: Co-Director, Founder Institute Sydney & Sr. Product Manager
Paul Wenck: Managing Director, Chair Checkbox
Paula Taylor: Executive Director and Co-Founder, West Tech Fest
Pavel Reddy: Managing Director , Clearpoint Ventures Pty Ltd
Pernille Aggerholm: Head of Community, Scalare Partners
Peta Ellis: Co-Founder, TribeGlobal
Pete Cooper: Former CIO, KBZ Bank
Pete Lead: Head of Programs, BlueChilli Group
Pete Horsley: Founder, Remarkable Tech
Peter Browne: Owner, Intangible Communications
Peter Van Bruchem: Co-Founder, Techboard
Philip Freeman: Director of Impact, OpenSC
Philip Argy: CEO, ArgyStar.com
Phoebe Zhang: Ambassador, Nasdaq Entrepreneurial Center
Prashant Gami: CEO & Founder, x•enabler
Rachel White: CFO, Self employed
Rafael Kimberley Bowen: Investor, Perth Angels
Rajeev Gupta: Managing Partner, Alium Capital
Rebecca Dooley: Senior Associate, Addisons
Rebecca Pham: Program Manager, Launch Pad Innovation Program, Western Sydney University
Rebekah Campbell: CEO, Zambesi
Richard Druce: Co-Founder, Y-Receipts yreceipts.com
Richard Frawley: Consulting Director, Black Ink Networks
Richard Dale: Committee Member, Sydney Angels Inc.
Richard Lin: Investor, AirTree Ventures
Rob Rattray: Non-executive Director, easyinvoice.io
Robert Kinkade: CEO, Chasm Digital
Roby Sharon Zipser: CFO, hipages Group
Rod Bishop: CEO, Poye
Roger Crellin: Executive General Manager NZ, Universal Communication Group
Roman K: Data Scientist, A
Ron Hill: Managing Director, SunRamp Health Tech Accelerator
Roy Hui: Founder, Pellar Technology Pty Ltd
Rui Rodrigues: Managing Partner, Tank Stream Ventures
Ryan Cross: Manager for Prototyping, AWS, ANZ & APAC
Sally Giblin: Co-Founder, Pure Bundle
Sameer Babbar: Director, SVB Group
Sandrina Postorino: Committee Member, Sydney Angels Inc.
Scott Crowe: Lead Recruiter, Canva
Scott Glew: Organizer, Morning Startup Perth
Shayne Shepherd: Investment Director, Pioneer Capital
Sibel Buyukbaykal: Chief of Staff, Shippit
Simon Litchfield: CTO, Fusesport
Simon Lee: CEO, PromisePay
Simon Foster: GM, APAC, Storecove
Simon Crawford Ash: Director, Helix Ventures
Simon Beckett: Managing Director, First Avenue Ventures
Sorrel Osborne: Head of Operations and Commercial, Audience Republic
Srikanth Muthyala: Investor, Melbourne Angels
Stefan Korn: General Manager, Callaghan Innovation
Stephen Rutter: Founder, The Scale Institute
Steve Fanale: CEO, DriveYello
Stuart Mc Gregor: Founder, OSQO
Subhaga Amarasekara: Co-Founder, FLAYR
Tamar Boas: Community Manager, The Generator Bundaberg
Tarek Said: Mr, Public speaking for Life
Theresa Lim: Founder & CEO, Play2Lead & Entrepreneur-in-Residence, Fusion Labs
Tim Prosser: Start Up Business Mentor, Remarkable Tech
Tim Fung: CEO, Airtasker
Tim Silverwood: Co-Founder, Ocean Impact Organisation
Tim O'neill: Co-Founder, CEO, Summon
Tim Seears: General Partner, Fourth State Ventures
Timo Kugler: Co-Founder, NASH + BANKS
Tom Dawkins: Founder/CEO, StartSomeGood
Tony Sinclair: Director of Venture Debt, Cataliize
Tristan Cole: Co-Founder, Sempo
Ursula Hogben: Lawyer, Advisor, Director, Founder & Investor, Zero Emisssions SN Inc
Usman Iftikhar: CEO, Catalysr
Vanessa Ronan Pearce: Business to Investor Strategist , Objective Marketing
Vaughan Knight: Founder, Bit Rave
Vern Chan: Startup Coach, Your Pivot
Will Davies: CEO, Car Next Door
William Wang: Founder/CEO, Growth Labz
Zach Varnier: Community & Partnerships Manager, x15 ventures
In the Founder Institute's pre-seed accelerator program, early-stage entrepreneurs and teams build their business alongside a critical support network of local startup experts that share equity in their success, and through a structured and challenging business-building process that has helped alumni raise over $1.5 billion.
After Graduation, the new Sydney - Australia Founder Institute Portfolio Companies now have a fast-growing company that has been fully validated by experienced startup founders, with access to the Founder Institute's global network and post-graduate support programs to continue building their business.
Leaders of the world's fastest-growing startups have used the Founder Institute to raise funding, building a co-founding team, get into seed-accelerators, generate traction, recruit a team, build a product, transition from employee to entrepreneur, and more. Based in Silicon Valley and with chapters across 200+ cities and 90+ countries, the Founder Institute's mission is to Globalize Silicon Valley and empower talented and motivated entrepreneurs to build companies that will create one million new jobs.
The next Australia Virtual 2022 Founder Institute program is now open for applications. If you are a pre-seed stage entrepreneur interested in learning more or applying, visit FI.co/apply/sydney.
* * *
Alumni of the Founder Institute are creating some of the world's fastest growing startups, having raised over $1.5 billion in funding, and building products people love across over 200 cities worldwide.
See the most recent news from our Grads at FI.co/news, or learn more about their stories at FI.co/journey.