At the Founder Showcase, we invite Silicon Valley's brightest investors onstage to provide expert feedback and analysis on promising seed-stage companies. They provide the founders on stage, and in the audience, with the most recent insights on the 'fundability' of new companies, asking the key questions that any entrepreneur can expect to face in today's funding climate.
We're excited to announce the first of our two Investor Panels today, which includes investors from top Silicon Valley firms like Andreessen Horowitz, Bloomberg Beta, GGV Capital, K9 Ventures & Version One Ventures
The 15th Founder Showcase event takes place on Thursday, May 15th in Mountain View, and will be attended by hundreds of investors and press. Get your tickets today.
Below is our first investor panel;
Manu Kumar, Founder & Chief Firestarter at K9 Ventures
Manu previously founded, grew and sold two successful ventures, including SneakerLabs, Inc. – a company which developed software and services for web-based customer interaction - and iMeet, Inc. – a provider of webconferencing services. After the merger of iMeet with Netspoke (August 2002), Manu served on the Board of Netspoke until its acquisition by Premiere Global Services (August 2005). He also serves as an investor and/or advisor for Refocus Imaging, Dolores Labs (CrowdFlower), Twilio, DNAnexus, and others.
James is a Partner at Bloomberg Beta, a new $75 million fund backed by Bloomberg L.P. Previously, James was a Principal at Trinity Ventures and a VP at Bessemer Venture Partners, investing in consumer services, enterprise software and digital media companies. While at Bessemer, James was a board member at CrowdFlower and Open Candy, and observer at LifeLock, ReputationDefender, and BillShrink.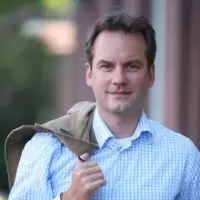 Boris Wertz is one of the top tech early-stage investors in North-America and the founding partner of version one ventures. His portfolio encompasses over 50 early-stage consumer internet and enterprise companies, including Clio, Edmodo, Flurry, Frank & Oak, Indiegogo, Julep, Top Hat, Unbounce, and Wattpad. Boris is also a board partner with Andreessen Horowitz and one of the founders of start-up accelerator GrowLab. Before becoming an investor, Boris was the COO of AbeBooks.com, the world's largest marketplace for new, used and rare and out-of print books which got sold to Amazon in 2008.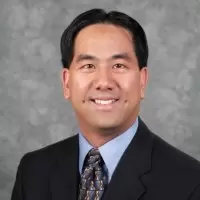 Frank Chen is a partner at the venture capital firm Andreessen Horowitz. He runs the deal and research team at the firm, which systematically identifies and evaluates investment opportunities, and builds knowledge about technology, people and trends. Prior, Frank was the VP of Strategy for HP Software, where he helped the company understand and act on changes resulting from the rapid enterprise adoption of virtualization technologies across servers, network and storage. Frank joined HP Software through its acquisition of Opsware, where he was the VP of Products and User Experience for a broad set of Opsware's data center automation products.
Jeff Richards, Managing Partner, GGV Capital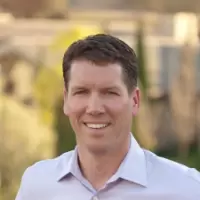 A Managing Partner at GGV Capital, Jeff joined the firm in 2008 after spending 13 years as an entrepreneur and operating executive. Jeff focuses on the Internet, Software and Mobile sectors, and currently sits on the boards of Appirio, Citrus Lane, Evolv OnDemand and Percolate. Jeff led GGV's investments in BlueKai (acquired in 2014 by Oracle), Buddy Media (acquired in 2012 by Salesforce.com), Flipboard, Quixey, HotelTonight and Spreecast, and is actively involved in GGV's investments in 21ViaNet (VNET), Flipboard, hiSoft (HSFT), Qunar, SocialTouch, Square, and MediaV.
We look forward to hearing feedback from these amazing investors on May 15th.
Get your tickets to the 15th Founder Showcase today.