At the Founder Showcase, we invite Silicon Valley's brightest investors onstage to provide expert feedback and analysis on promising seed-stage companies. They provide the founders on stage, and in the audience, with the most recent insights on the 'fundability' of new companies, asking the key questions that any entrepreneur can expect to face in today's funding climate.
After announcing our first panel last week, we're excited to share the members of the second panel today, which includes investors from top Silicon Valley firms like 500 Startups, Banister Capital, Felicis Ventures, Javelin Venture Partners, and The Social+Capital Partnership.
The 15th Founder Showcase event takes place on Thursday, May 15th in Mountain View, and will be attended by hundreds of investors and press. Get your tickets today.
Below is our second investor panel;
At Javelin, Alex focuses on consumer web, mobile, e-commerce, big data analytics and enterprise. He is active on the boards or led investments in Coterie, Engrade, PowerCloud Systems, Prismatic, Skytree, Telerivet, Thumbtack, Uncovet and WellnessFX. Prior to joining Javelin, Alex was a Principal at DFJ Aurora, one of the first Western venture funds focused on high tech investments in Russia and Eastern Europe. Prior to that, Alex was the first employee and Director of Business Development at ooma, and also co-founded Say-Hey-Hey.com, one of the web's first free video dating sites.
Aydin Senkut, Founder & Managing Director, Felicis Ventures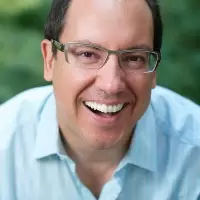 Aydin is the Founder and Managing Director of Felicis Ventures. He has been named one of the top tech angels by Businessweek and was featured as one of the top 50 VCs by Forbes' Midas List. Felicis Ventures portfolio encompasses over 80 companies including Brightroll, Clearslide, Counsyl, Inkling, Practice Fusion, Rovio, and Shopify. In the last 5 years, more than 47 Felicis backed start-ups have been acquired by firms such as Google, Facebook, Twitter, Groupon, Microsoft, AT&T, Disney, Ebay and Intuit. Prior to starting Felicis Ventures, Aydin was Google's first product manager and launched its first 10 international sites.
Brigette Lau is a General Partner of The Social+Capital Partnership – a venture capital fund that incubates and invests in breakthrough companies in healthcare, education, financial services and mobile/internet technology. She has been in Silicon Valley since 1999 and has had numerous roles in startups as well as large corporations including IBM and Ernst & Young. Brigette has an undergraduate degree in Computer Engineering from The University of Waterloo and an MBA from Georgetown. Brigette serves on the Board of several startups including, ecomom.com, Episencial, and Vittana.
Cyan is the Founder and Editor-in-Chief of Zivity, a prolific angel investor with her husband Scott Banister (Tagged, SpaceX, Uber and others), board member, advisor and also a contributing writer for TechCrunch and Women2.0. Cyan co-founded the controversial website Zivity.com, which is a subscription based social networking site for creators and fans of beautiful and tasteful glamour photography. She currently serves on the board of directors for Mimoco, best known for their MIMOBOT line of designer USB storage devices.
Dave McClure, Founding Partner, 500 Startups
Dave is the Founding partner of 500 Startups, a global seed fund & startup accelerator that has invested in hundreds of companies all over the world, including Twilio, SendGrid, Credit Karma, MakerBot (acq by SSYS in 2013 for $400M), Wildfire Interactive (acq by Google in 2012 for $350M), and Viki (acq by Rakuten in 2013 for $200M). Previously, he managed early-stage internet investments for Founders Fund, and led the Facebook fbFund incubator program. 500 Startups invests in technology companies building consumer and business internet services, and currently manages ~$100M in capital.
We look forward to hearing feedback from these amazing investors on May 15th.
Get your tickets to the 15th Founder Showcase today.