"I have a great idea that I want to launch." There are a lot of people that say they know how to do this. I want to find a way to make this happen as quickly and effectively as possible. What can my startup community offer to help me? The Milwaukee region entrepreneurial leadership is hosting a panel discussion to explain just that. The Founder Institute Wisconsin group will then provide an overview of a new Accelerator being added to our region. Mentors, Investors, and Founders will be attending to pull together as a community and ensure we are building the Eco-System to make our ideas a reality.
Founder Institute, Insperity & Tech-Prize come together to help the Idea Creators in our region better understand the Wisconsin startup ecosystem.
The most frequent comment we hear from Investors is that "People pitching ideas to us need to be further along, they need to have the idea, business case, and plan for success truly built out."
And one of the most often asked questions from potential Founders is "I have a great Idea – How can the Eco-System in Milwaukee and the greater Wisconsin help me?"
To address this, the Founder Institute – Wisconsin Accelerator is being launched. This is a 15-week, regimented program, designed for the serious Founder/Inventor that is looking to launch their idea into a viable and flourishing business. A Panel of Wisconsin Eco-System Leaders will speak to our Eco-System, what is being done to enable great ideas, and support our great Founders working to make it all happen. So, join us for an outstanding "In-Person" event at the beautiful and historic Milwaukee Athletic Club, to hear a great panel of Wisconsin leaders share how the Eco-System is set up to support you. Meet Eco-System Leaders, Investors, and other Founders working through all the same things that you are.
Attendance: This is an In-Person event only.
When: Tuesday, December 13th, 6:00-8:00 PM (Formal comments at 6:30-7:15 PM)
Where: Milwaukee Athletic Club, 758 North Broadway, Milwaukee WI
Use this QR Code for Parking: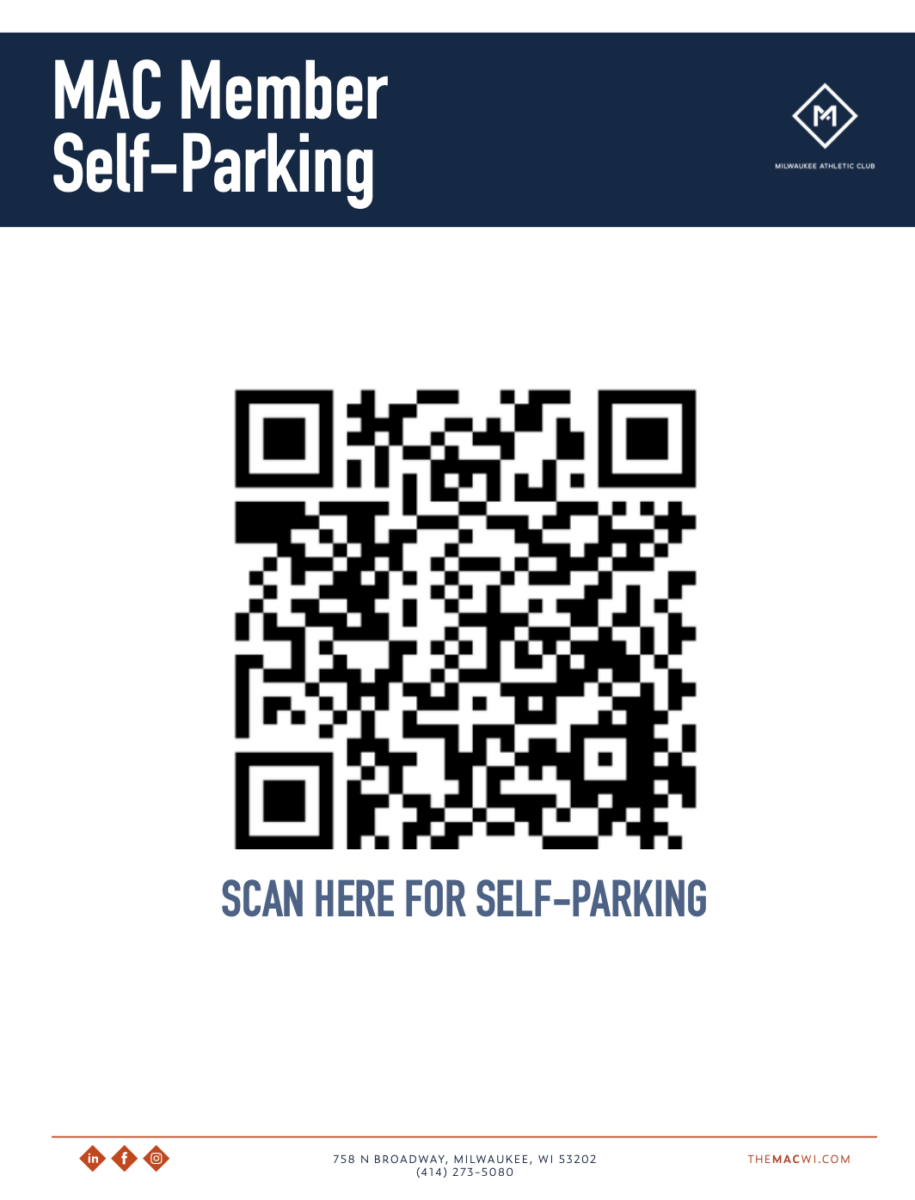 ---
Thank You to our Event Sponsors
---
Meet the Speakers:
Dave Aumuller, Managing Partner, Parachini Benicia Properties: Beyond Dave's military career, he is a results-driven senior-level leader with a long history of managing complex, high-risk projects from envisioning to value realization to successful completion, on time and within budget. A dynamic leader with a proven track record of building and guiding diverse teams toward actionable goals.
Nick O'Brien, Owner, You Are Here: Nick O'Brien has spent most of the last 5 years working as a startup community builder and concierge for startup founders and other entrepreneurs across Wisconsin. Since 2016, he's hosted hundreds of events to connect founders to each other and to the resources they need to start, build, and grow their startups. In 2018, Nick founded and organized the first-ever Startup Eau Claire Week and developed the coworking space for startups in the Chippewa Valley (CoLab). From 2019-2021, Nick worked as the Director of Innovation & Engagement in Sheboygan County, where he created and managed a grassroots community of innovators and startup founders that attracted engagement from entrepreneurs across Wisconsin and beyond, and resulted in the successful recruitment of an emerging FinTech startup from New Orleans to Wisconsin. Later in 2021, he co-founded his own tech startup (WorkAround), which created a mobile app to connect startup founders to each other and to free places for them to cowork together, which led to a coffee shop in Milwaukee becoming a hub of startup ecosystem activity. In 2022, Nick completed a study of Milwaukee's startup founder community for the Milwaukee Tech Hub Coalition. He is a co-founder of the Milwaukee Founders Community, a quickly growing community initiative that hosts events drawing hundreds of founders from around the state to celebrate and support each other.
Kathy Henrich, CEO, MKE Tech Hub Coalition
(
www.mketech.org
): Kathy is committed to the mission of accelerating growth in the Milwaukee region, organizations, and individuals in the era of AI and Automation. Driving change through her strengths and experience: • Collaborative leadership style to form mutually-beneficial partnerships • Inclusive Talent Development to accelerate business results amid transformation • Passionate curiosity and observation to drive unique insights for strategy development • Tenacious focus to drive results • Technology background including digital transformation, AI, IoT, managed services, etc.
Jeffrey Daniel (
www.BlueFluxPower.com
):
Jeff is a passionate leader, responsible for the Blueflux Power, Products Group, a green energy company. We are focused on enabling an outstanding group of people to work together to develop and implement energy and material-based technologies, that will fundamentally change the world. The solutions are green by design, creating energy efficiency and enhancing the lives of both our customers and team members. Jeff's passion for leadership also extends into the community. Jeff is a co-chair for the Tech-Prize competition and process. This process acts as a motivator, celebration, and connector for innovators throughout the region and world. We figure we have launched businesses of all sizes and complexities around the world. Why not help our own community do this right where we live? A recent addition to Tech-Prize is the implementation of the Founder Institute process to run the innovation accelerator and standards to implement ideas. Jeff acts as both a co-Director and Mentor in the Founder Institute Wisconsin organization that will leverage his global leadership and start-up experience
---
Who Should Attend?
Anyone who wants to understand how best utilize the startup ecosystem in Wisconsin
Anyone who is thinking about raising money for their startup
Anyone that wants an understanding of fundraising for early-stage businesses and products
---
Agenda for the Event:
6:00 – 6:30 Networking and Social Time – Meet your fellow entrepreneurs and the State of Wisconsin and South East Wisconsin, Innovation Eco-System
6:30 – 7:15 Formal Comments:
Welcome and Panel Introduction - David Aumuller
Event Sponsor Comments - Insperity – Angelika Coghlan
Panel Discussion – Dave Aumuller & Speakers
Q&A Session & Close: Dave Aumuller
7:15 – until done Networking and Social Time – open discussion regarding what is next, a celebration of the community, and how to get involved