| | |
| --- | --- |
| | The Deloitte Founder Fellowship is awarded to the most extraordinary Deloitte Employee applicant from the Deloitte Australia Community, giving them the opportunity to enroll in the Sydney Founder Institute for free. The recipients will be recognized as somebody with the utmost potential to become a successful technology entrepreneur. |
---
The Sydney Founder Institute is excited to partner with an organization that shares our goal of fostering a strong local startup ecosystem: Deloitte Australia, the brand under which thousands of professionals across a network of member firms collaborate to provide audit, economics, financial advisory, human capital, tax and technology services. Through the Deloitte Founder Fellowship, everyone from the Deloitte Australia community is invited to apply to the Sydney Founder Institute for free, and the best overall applicant from the community will receive a Fellowship to participate in the program for free as well (valued at $1,375 for startup founders, and $6,000 for corporate founders).
---
Eligibility: In order to be eligible for the Deloitte Founder Fellowship for the Sydney 2012 Semester, you must complete your application and admissions test by February 28, 2016 using this link.
---
Grant: The recipients of the Deloitte Founder Fellowship will be awarded within 3 days after the deadline.
---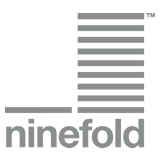 Ninefold is Australian cloud computing and storage with locally stored data, free local support, self service flexibility and low latency. This allows you to provision virtual servers and cloud storage quickly - scaling up and down when needed – and only paying for the resources you use.
---
UTS Business School provides integrative and practice-oriented business education in a leading university of technology. They also conduct innovative and internationally recognised research, engage actively with business and the community and prepare our students, faculty, professional staff and alumni to meet future challenges
---
Microsoft BizSpark is a global program that helps software startups succeed by giving them access to Microsoft software development tools, connecting them with key industry players, including investors, and providing marketing visibility to help entrepreneurs starting a business.
---
Adroit clients include some of Australia's hottest new start-ups as well as industry leading international companies. They have experience in taking a business from the first seed of an idea right through the growth stages to full operation. They give advice on structuring the venture, raising funds, issuing shares, building the Board of Directors, corporate governance, business strategy, negotiating key contracts and taking on executives and other employees.