Tuesday Mar 19, 2013 | St. Petersburg
Startup Vision with Adeo Ressi
Learn what it takes to develop a rough idea into a solid vision, then accelerate that vision into a viable and sustainable company. Adeo Ressi has started a number of successful tech companies from scratch, and his Founder Institute has accelerated more than 750 companies in 40 cities on five continents. He will outline the common denominators that successful startup founders share, and explain the model that has produced a 90% success rate.
Address
Studio620
620 First Avenue South
St. Petersburg

Start Date: Tue Mar 19, 2013
Starts at: 06:00 PM
Ends at: 09:30 PM
Presented by the Founder Institute and the Tampa Bay Technology Forum (TBTF).
If you have an idea for a startup, you don't want to miss this opportunity to hear one of the masters of the startup game. In addition to meeting Adeo Ressi, you will meet some of the Mentors who will be leading the Spring Semester in Tampa, all of whom are accomplished founders and CEOs of successful companies in Florida. You will also meet the Founders who have been accepted into the program and who could be your peers on a journey that will change all of your lives.
Cash Bar. The venue capacity for this event is limited, so register early to ensure a seat.
Who Should Attend Startup Vision?

Anyone who has an idea for a startup or an early-stage company.

Anyone that is interested in joining a new startup or looking for a co-founder.

Anyone interested in learning about the Founder Institute program.
What is the Agenda?
Welcome and Socializing, 6pm - 7pm


Introduction to the Founder Institute

Q&A about the Founder Institute

Expert Advice on How to Turn an Idea into a Vision

Expert Advice on How to Turn a Vision into a Viable Company

Lessons Learned from Launching over 750 Tech Startups

Discussion and Drinks at World of Beer

Partners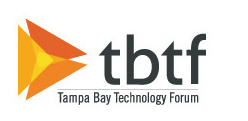 Share this Event with other Founders
}/
November 20, 2017
Sully Bholat (Htet Aung Latt), João Dutra (Jo Aung), Tun Naung Win
Phandeeyar , 10th floor, Royal River View Condominium, 628/636 Merchant Road, between 29th and 30th streets , Yangon
06:00 PM
Register
}/
November 20, 2017
Piotr Boulangé, Andrzej Dobrucki, Zuzanna Przybyła, Paweł Sieczkiewicz
Mindspace , Koszykowa 61 , Warsaw
06:30 PM
Register
}/
November 20, 2017
Nils Erik Jansson, Hampus Lofgren
Hive workspace , Östra larmgatan 16 , Göteborg
06:30 PM
Register
Search for local events
Don't see a local event up there? Look for events in your city!