Tuesday Apr 11, 2017 | George Town
Startup Funding 101: How to Raise Capital for Your Idea
Do you have a business idea or product that needs funding? Do you want to learn how startup funding works, what you need to do before trying to raise funding, and where you can go to get it? Then join us for this beginner fundraising workshop, which will provide practical, step by step advice, and feature talks from entrepreneurs who have successfully raised money for their businesses, and investors actively funding businesses. Learn expert tips, big pitfalls to avoid, what investors are looking for, how equity works, and more. Join us for a great event!
Address
@CAT
Wisma Yeap Chor Ee
George Town

Start Date: Tue Apr 11, 2017
Starts at: 06:30 PM
Ends at: 09:00 PM
Chok Bee
Managing Director, Teak Capital Sdn Bhd
Who Should Attend?
Anyone who is thinking about raising money for their idea or business
Anyone that wants an understanding of fundraising for early stage businesses and products
What are some of the Topics?
The key metrics and pre-requisites for raising funding, and the anatomy of a "fundable" company
How to make yourself more attractive to investors
How to utilize online fundraising networks and platforms, like AngelList, Gust, Kickstarter, and Indiegogo.
How to meet and work with different sources of capital, such as friends and family, angel investors, venture capitalists, government grants and loans, and more.
and more...
What is the Agenda?
Welcome and Socializing
Talks from Entrepreneurs who have raised capital, and Investors who fund startups
Question and Answer
Introduction to the Founder Institute
Discussion and Drinks at a Local Bar or Restaurant
About the Speaker:
Ms Chok Kwee Bee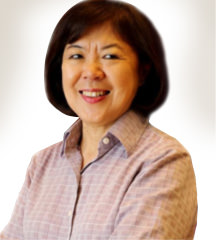 Ms. Chok Kwee Bee is a Partner in Intres Capital Partners. She is also the Managing Director of Teak Capital Sdn Bhd, a venture capital management company. Prior to that, she was with Walden International, a Silicon Valley based venture capital firm, overseeing the operations and investments of Walden International and BI Walden in Malaysia. Before becoming a VC, she was Head of Corporate Finance at AmInvestment Bank.
Ms. Kwee Bee is currently a member of the Malaysian Venture Capital Development Council (MVCDC) which was formed under the auspices of the Securities Commission; a non executive Board member of the Audit Oversight Board, a non executive Board member of Hong Leong Bank Berhad and a Management Committee Member of MVCA. She also sits on the board of several portfolio companies.
Ms Kwee Bee was also a past Chairman of the Malaysian Venture Capital and Private Equity Association (MVCA). She enjoys working with entrepreneurs and is passionate about helping them to realize their vision of building successful companies.
Chan Kee Siak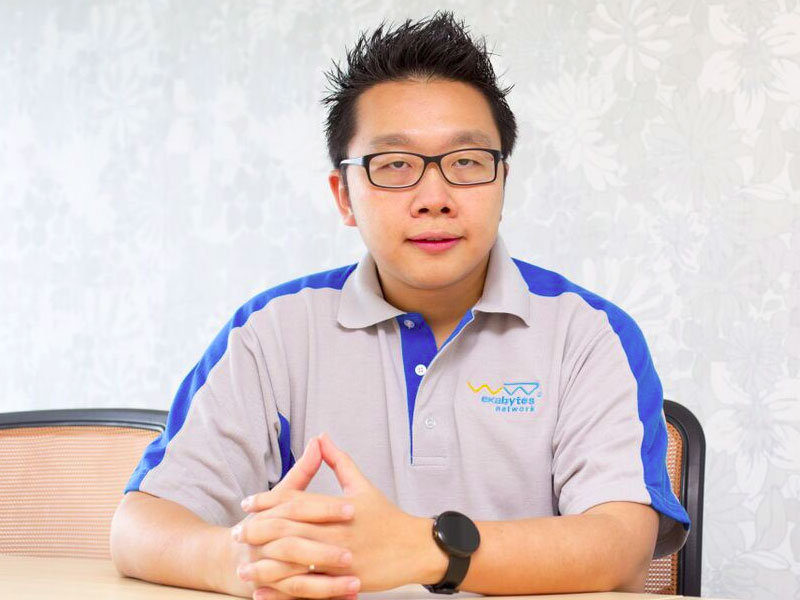 About Mr. Chan Kee Siak
Started humbly as a helper at his father's hawker store, Chan enrolled into a local college at 18 years old, selling PC hardware on a part time basis to earn his tuition fees. As he discovered the potential of web hosting and lack of providers in Malaysia when building a website for his customer, at 19 he set up his first web hosting reseller business which was 100% Online based, and business kept coming in. To grab the once in a lifetime opportunity, Chan dropped out of college to concentrate on his online business.
Under the leadership of Chan, today the Exabytes Group consists of 12 subsidiaries, with businesses ranging from web hosting to eCommerce and e-Deliveries, serving over 200,000 customers in 121 countries. Besides being the local director of Founder Institute, Chan is also the president of the Internet Alliance, Malaysia, and the honoree of TOYM (Top Outstanding Young Malaysian), 2015.
About Exabytes Group
Exabytes Group is a leading web and eCommerce hosting provider that was founded on the principle of providing the best hosting solutions to its customers. A fast growing IT establishment founded in 2001, the story behind "Exabytes" as company's official name took place when CEO, Chan Kee Siak acknowledged the existence of a well-known company that went with the name of "Gigabytes". Sounds like a BIG organization, isn't it? But being the visionary and competitive person that he is, Chan is determined to be even BIGGER and better than them, and so, the idea of naming the company "Exabytes" kicked in.
At Exabytes, we place Customer Service as our Top Priority in line with our commitment to provide the best and friendliest services to our customers.
* This event is free to attend. Join us for a fun evening! For more free startup events, visit http://FI.co/events.
Share this Event with other Founders
December 12, 2018
Arthur Furlan, Fernando Zago, Estefano Flenik, Carine Elpídio
The Brain Asa Sul, The Brain Asa Sul 66, 503 Bloco B, Brasilia
06:30 PM
Register
Various Times
Ryan Micheletti, Jonathan Greechan
Online Event
Various Times
Register
December 12, 2018
Milkana Brace, James Hu, Kevin Yu, Kathleen Baxley, Peter Leonard, Robert Le
Cielo, 800 Seneca Street, Seattle
06:30 PM
Register
Search for local events
Don't see a local event up there? Look for events in your city!