Location
Choose a city closest to you.
Sydney 2012
Applications: 2012-02-26
Sessions: 2012-03-04 - 2012-06-19
Vision
Our vision is to Globalize Silicon Valley by creating and fostering local startup ecosystems in promising markets across the globe. We aim to help launch 1,000 technology companies per year in over 75 cities worldwide.
Sponsors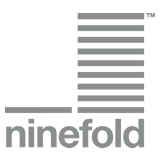 Ninefold is Australian cloud computing and storage with locally stored data, free local support, self service flexibility and low latency. This allows you to provision virtual servers and cloud storage quickly - scaling up and down when needed – and only paying for the resources you use.
---
UTS Business School provides integrative and practice-oriented business education in a leading university of technology. They also conduct innovative and internationally recognised research, engage actively with business and the community and prepare our students, faculty, professional staff and alumni to meet future challenges
---
Microsoft BizSpark is a global program that helps software startups succeed by giving them access to Microsoft software development tools, connecting them with key industry players, including investors, and providing marketing visibility to help entrepreneurs starting a business.
---
Adroit clients include some of Australia's hottest new start-ups as well as industry leading international companies. They have experience in taking a business from the first seed of an idea right through the growth stages to full operation. They give advice on structuring the venture, raising funds, issuing shares, building the Board of Directors, corporate governance, business strategy, negotiating key contracts and taking on executives and other employees.
---
Netregistry is an Australian trusted online provider, offering all the services you need to grow online - from world-class web hosting to great value domain names, effective web design and online marketing services.
---
Presentation and Publicity
Sydney 2012 Semester
How do you get the world to take notice of your company? What are tips and tricks to present your business? What tools do you need to succeed with outreach? How do you identify newsworthy milestones? How do you craft a successful media release? What are effective tactics to get social media, the blogosphere and traditional media to take notice? What are common media mistakes for new companies?
Goal:
Prepare for publicity.
Date:
2012-05-29, 06:30 PM
Mentors
Jonathan Barouch
Founder and CEO, Roamz
Adam Benson
Director, Recognition PR
Peter James
Chairman, Ninefold