Location
Choose a city closest to you.
Spring 2011 Brussels
Applications: 2011-03-06
Sessions: 2011-03-26 - 2011-07-01
Vision
Our vision is to Globalize Silicon Valley by creating and fostering local startup ecosystems in promising markets across the globe. We aim to help launch 1,000 technology companies per year in over 75 cities worldwide.
Sponsors
IBBT (Interdisciplinary Institute for Broadband Technology) is an independent research institute founded by the Flemish government to stimulate ICT innovation. The IBBT team offers companies and organizations active support in research and development. It brings together companies, authorities, and non-profit organizations to join forces on research projects. Both technical and non-technical issues are addressed within each of these projects.
---
ICAB is a technology incubator for entrepreneurs wishing to start a business in the field of ICT or Engineering.
The mission of ICAB is to help grow and develop emerging technology companies. By fostering intellectual synergy and networking, ICAB creates a dynamic climate for creative entrepreneurs, enabling the development of new ideas and successful business operations.
ICAB offers a full range of start-up services as well as flexible workspaces in a state of the art facility in close proximity to the center of Brussels and the main university campuses.
---
JobsinBrussels is the only website of its kind primarily focused on offering easy access to English speaking jobs, coupled with smart and useful collaborative features to support job seekers (simply mouse over a job listing to experience the power of Web 2.0)
---
BrusselsJobs.com is the top jobsite for international experts and expats in Brussels, Belgium and Luxembourg in Business, Admin, Finance and IT
---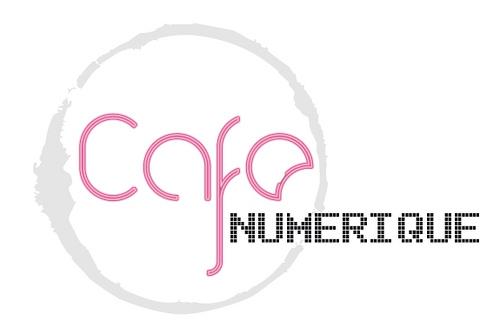 The Café Numérique is a non-profit association which organizes technology meetings every wednesday at 7PM in Brussels and every two weeks in Liège. Its objective is to promote innovation and teach anyone interested about new technologies. The meetings are free and open to everyone.

---
The BetaGroup is a group of 3,500 Web Entrepreneurs in Belgium passionate about Internet, Software, Mobile Technology and Online Media.
We aim to connect Entrepreneurs, Creative Thinkers, Software Developers, Digital Marketers, Web Designers, Web Agencies, Advertisers, Publishers, VC's, and Business Angels to innovate together. We want to provide a platform to meet each other, present our projects and foster new collaborations.
---
The Westartup community exists to help Belgian entrepreneurs move from dreams to reality. The process is fueled by co-creation, which means that an entrepreneur can put his or her idea online and then get constructive support and criticism from other members of the community. At Westartup, entrepreneurs can also look for co-founders, partners, service providers, and investors.
---
Webmission is a group of Belgian web tech & mobile entrepreneurs, bloggers, journalists, developers and tech enthusiasts that have voluntarily joined forces to promote abroad the many good ideas and projects that are brewing in the country
---
Pitch Arena is a networking platform for Founders of early stage companies.

Outsourcing, Partners and Suppliers
Spring 2011 Brussels Semester
What should you outsource, and what do you need to do in-house? How to segment the vendors that you need? What vendors do you need right when you start, and what vendors will you need as you grow? How do you recruit and select the important vendors? What are tips and tricks to manage vendors in order to ensure a consistent level of quality? How do you fire and replace under-performing vendors? What are common mistakes made when dealing with vendors?
Goal:
Develop a process to select key vendors.
Date:
2011-06-08, 06:30 PM
Mentors
Niko Nelissen
Co-Founder & CEO, Oxynade
Folke Lemaitre
Co-Founder & CEO, Engagor